Mysolution, the Dutch market leader with an integrated software solution for temporary employment and secondment agencies, is taking over OTYS. Since 2001, OTYS has acquired a market position in the Netherlands, Belgium, France and 17 other countries with their cloud-based recruitment software. The acquisition of OTYS follows an earlier takeover of Tangram, another important player in recruitment software in the Netherlands. The acquisition of OTYS confirms Mysolution's ambition to play a leading role in cloud-based recruitment solutions as a Dutch software house.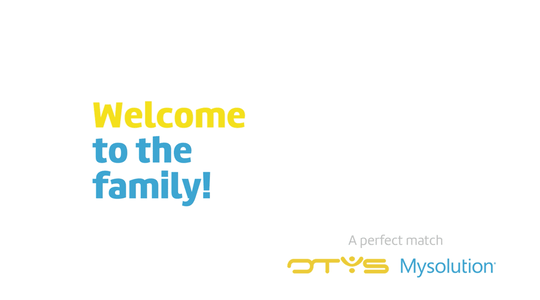 Strong in recruitment solutions
"Together with OTYS, we have the innovative power that is needed to help the recruitment industry capitalise on opportunities and face challenges. This includes the increasing flexibility of the labour market and the impact of new technology (such as robotisation and AI). Developments such as re-skilling of employees on a large scale and the constantly-changing laws and regulations for employment relationships make additional innovations necessary. We don't just offer technical solutions to guide our customers in the implementation of these innovations in their services. We are also happy to be their expert in recruitment innovations and help all our clients to always be up to date in their compliance with regulations", says Jaap Postma, CEO of Mysolution.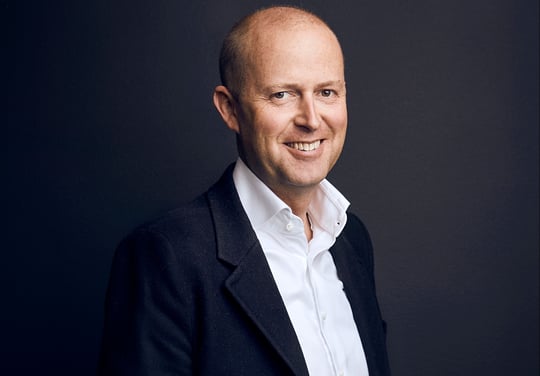 Jaap Postma, CEO Mysolution
Collaboration OTYS and Mysolution
A software supplier who serves the entire recruitment industry in the Netherlands and responds optimally to the major technical and social innovations of the labour market. That is the promising result of Mysolution acquiring OTYS. "I would like to thank Jorrit Blok for the foundation he has laid for OTYS as founder and for his contribution to the continued development of this great company into an innovative supplier of software in recruitment," says Jaap Postma.
OTYS supplies online recruitment software for recruitment & selection agencies, corporate recruitment, executive search and the temporary employment and secondment market. In addition, OTYS is used by many smaller recruitment and selection agencies and staffing organisations.
With the acquisition of OTYS, Mysolution is building on the acquisition of ATS supplier Tangram in 2017. Mysolution is able to offer a cost-effective platform for the entire market in recruitment software. By combining the ATS and CRM functions of OTYS with the mid and back office functionality of Mysolution, all staffing organisations, regardless of their size, can also benefit from innovative solutions.
OTYS partner strategy
Another important reason for the acquisition of OTYS by Mysolution is that OTYS has a strong ecosystem of specific leading partner solutions. This ties in well with Mysolution's approach to serve its customers with solutions in sub-areas. Mysolution invests heavily in collaboration with innovative partners.
Jorrit Blok, founder and former CEO OTYS
OTYS was founded in 2001 by Jorrit Blok in an attic in Veenendaal. The company, which started off as a software supplier, has now grown into a service provider in recruitment with a complete solution for the entire recruitment process. OTYS has always remained loyal to Veenendaal, but also spread its wings internationally with offices in the Czech Republic and Belgium. "I am happy that my life's work is in good hands with Mysolution. Mysolution offers solutions that improve both the work processes of recruiters and the candidate experience of jobseekers and provides complete solutions for temporary staff and secondment workers. The vision, approach and services of OTYS fit in seamlessly with this", said the former founder and CEO of OTYS.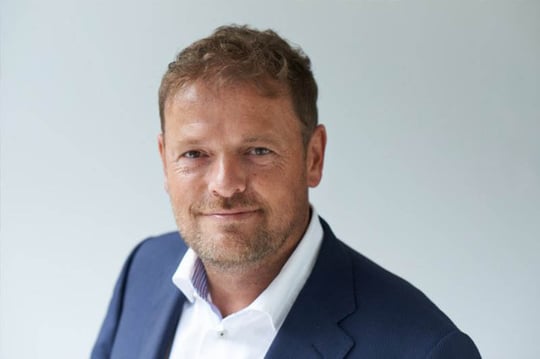 Jorrit Blok, CEO OTYS
Jaap Postma, CEO of Mysolution
"With OTYS and its approximately 60 employees, Mysolution adds a wealth of experience and expertise to the field of recruitment. The acquisition is a mutual benefit, with the starting point of being able to improve our service to our customers and partners. The strong position of OTYS in the Netherlands and Belgium will certainly contribute to Mysolution's proposition as a leading digital platform for recruitment and the management of flexible staff."
About Mysolution
Mysolution, founded in 2005, is the market leader in the Netherlands in the field of front, mid and back office software for the staffing and recruitment market and has more than 100 employees in the Netherlands. In recent years, all products have become available as a SAAS application for recruiting and deploying temporary staff. More than 400 organisations work daily with solutions based on the technology platforms of Microsoft and Salesforce.
About OTYS
Over the past 19 years, OTYS has grown into a solid company with more than 1000 customers worldwide and more than 15,000 users in 25 countries, all of whom are active in the recruitment industry. OTYS Go! and OTYS Web! are OTYS' innovative and SAAS-based in-house tools. Read more about OTYS at www.otys.com.
Curious about the Mysolution software solution?